The Twitter account Nafeesa Ahmed (@Dasettan1) was created in February this year. The person behind the handle is a devout and vocal supporter of Prime Minister Modi.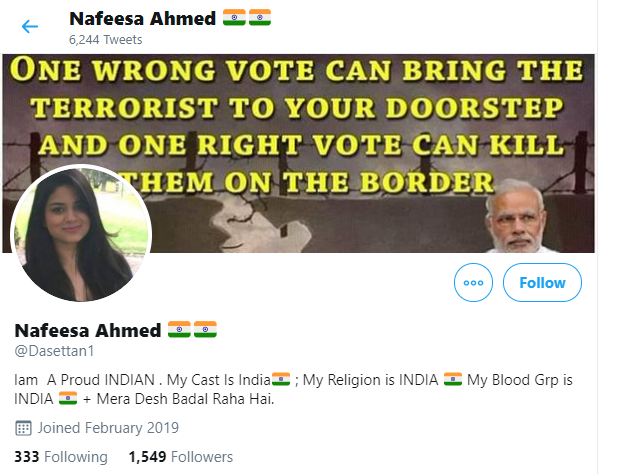 However, a bulk of the tweets by this account are meant to offend those critical of the PM – a 'vibrator' joke to attack actor Swara Bhaskar or a tweet terming the men of Congress 'transgenders'.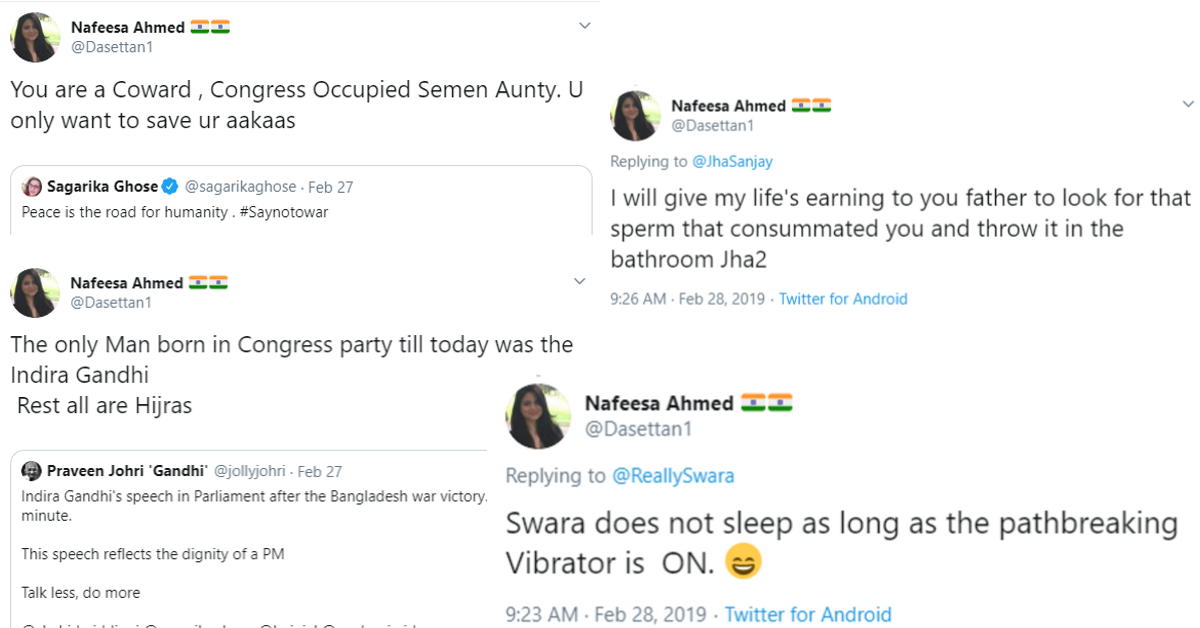 MEHBOOBA MUFTI'S DAUGHTER'S PHOTO USED AS PROFILE PICTURE
The profile picture of 'Nafeesa Ahmed' is a photograph of Iltija Javed, the daughter of former J&K Chief Minister Mehbooba Mufti. The same image was used by BBC Hindi in an August 2019 broadcast where the channel spoke to Iltija Javed in a telephonic conversation regarding her mother's detention after dilution of Article 370.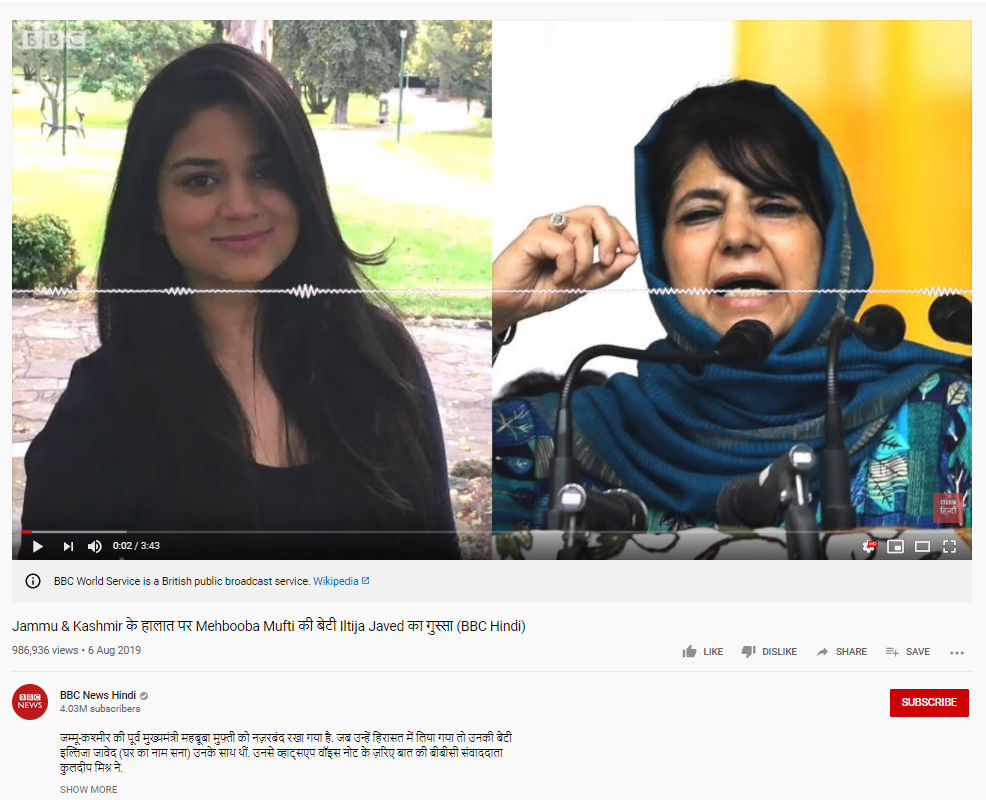 There are several other interviews of Iltija Javed available online.
WHO IS THE PERSON BEHIND 'NAFEESA AHMED'?
The person behind the handle is not a woman but a man. He has uploaded multiple pictures of himself on the account.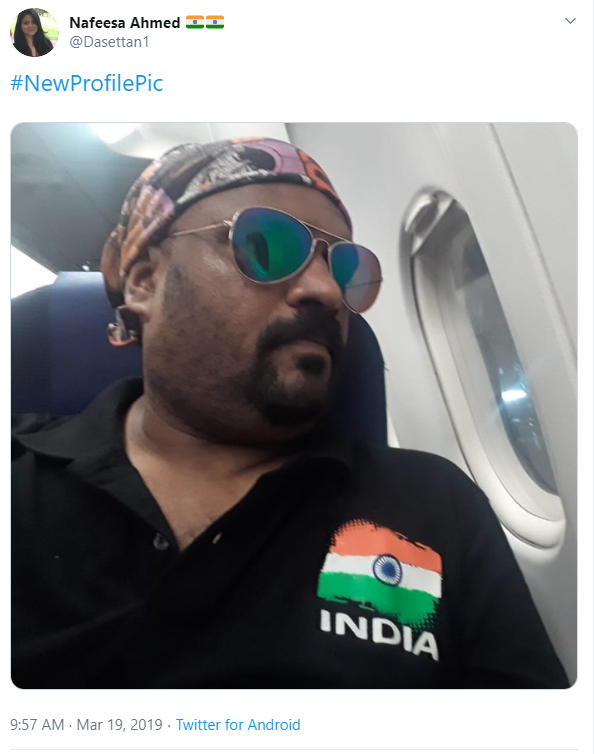 The man has also uploaded several videos of himself on Twitter. In one such video, he introduces himself as "Prem from Mumbai."
See Nafeesa Ahmed 


's other Tweets
Furthermore, the official Twitter handle of HDFC Bank had referred to him as 'Prem' in a March 2019 tweet, suggesting that he was using the handle with his own name before changing it to 'Nafeesa Ahmad'.
Hi Prem, we wish to inform you that the shared screenshot is of our MobileBanking App. To download the latest version visit the following link https://hdfc.tag8.in/mobile  -Anay
See HDFC Bank Cares's other Tweets
A PM Modi supporter from Mumbai is posing as a Muslim woman on Twitter by using a photograph of Mehbooba Mufti's daughter, Iltija Javed. Despite the former Chief Minister calling out the impersonation, Prem has neither taken down Javed's image or used his own name.